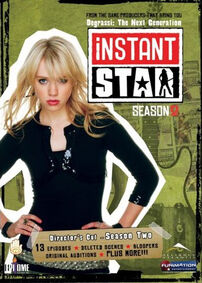 The
Second season
 of 
Instant Star
, a Canadian Drama series boradcast by the CTV and the N. Began on 
February 10, 2006
. Linda Schuyler and Stephen Stohn of Epitome Pictures produced the show. On August 28, 2007, the show received three more Gemini Award nominations in the category of Best Children's or Youth Program or series. Alexz Johnson was again nominated for Best Performance (for the episode, "
I Fought The Law
"), and there were two more nominations for Best Direction - Graeme Campbell (for "I Fought the Law"), and Pat Williams (for "
Personality Crisis
").
Jude returns from her tour to find a different G Major and a boyfriend with huge expectations. The stress is almost too much to handle, and Jude turns to a new friend to relieve a little stress that gains her some unwanted attention. It's up to Jude to get serious about her career and wrap her second album, with or without the help of your producer and the label. Can Jude keep her career afloat despite all the drama?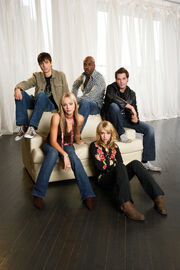 Guest Star
Edit
Main Article: Songs from Instant Star Two
Each episode of the series features a new song performed by Alexz Johnson. Usually, the song is about something that occurs in the episode. However, in some episodes, there is no direct explanation to the lyrics; sometimes it's just a song. Some episodes can feature more than one song, but there is only one song per episode that is to be featured on the soundtrack for that season. For instance, there are 13 episodes per season, which means there are 13 main songs.
Just before the broadcast of the second season on The N, viewers had a chance to see Alexz Johnson in concert in a show called "Instant Star: Backstage Pass," singing two of the songs from each season of the show and accompanied by her band from the show, Spiederman Mind Explosion.
Ad blocker interference detected!
Wikia is a free-to-use site that makes money from advertising. We have a modified experience for viewers using ad blockers

Wikia is not accessible if you've made further modifications. Remove the custom ad blocker rule(s) and the page will load as expected.